Telematics
Jump to navigation
Jump to search
New Eagle Telematics Solutions
Our telematic solutions allow our customers to communicate with telematics controllers with propritary New Eagle software through GPS, Cellular, and Wi-fi. The telematics controllers then communicate to a New Eagle MotoHawk ECU.
Telematics Board
The Telematics board preforms real-time Vehicle network monitoring, non-network data aggragation, and analytic processing with optional telematics functionality in a compact standalone unit. It can be easily integrated into new vehicles or as a retrofit onto legacy platforms. The functionality records critcal parameters such as asset health, GPS location, diagnostic trouble codes and system data in persistent storage until downloaded. This process ensures that all data is captured even when Wi-Fi and Cell are not immediately available so that the information can be transmitted once the connection becomes available.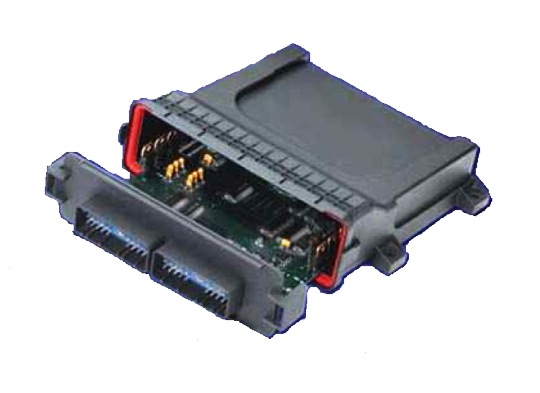 MotoHawk Compatibility
Works well with standard MotoHawk (previously MotoTron) line of controllers and provides easy means to integrate CAN software developed using MotoHawk.
CAN Vehicle Network Interface
Captures Key platform data on J1939, J1979 or J1708 protocols without peripheral system support. Delivers processed and ready-to-use data where it is needed most: locally or remotely.
GPS Receiver
Correlated vehicle data with location and positioning for enhanced logistics and fleet management.
Auxiliary Digital and Analog Inputs
Multiple auxiliary inputs to be mapped to digital or analog I/O.
Event Sensitive Triggering and Data Storage
Scripting provides user customizable data aggregation, histograms, linear and circular buffering, data analysis and device control. Compact Flash and Secure Digital (SD) sockets included for data storage.
Sensing capabilities
3 axis motion sensing with built-in shock event detection through accelerometer, external temperature monitoring when used in conjunction with external I/O connector, optional Gyro for Roll, Pitch, Yaw rates measurement, optional digital microphone to record digital audio on-board or remotely.
Wi-Fi/Cellular Telematics Module
Enables Telematics and/or PC Connectivity vial LAN (Local Area Network) or available cellular communication providers allowing connectivity for off-platform enterprise communication.
Digital Microphone and Audio Codec
Records digital audio on board or remotely. Used in noise and vibration analysis, brake squeal, etc. The Audio Codec encodes analog audio as digital signals and decodes digital back into analog.
Technical Data
Dimensions-153mm (6.03 in) wide x 135mm (5.30 in) long x 47 mm (1.85 in) high
Weight-260g (0.57 lbs), core model configuration
Wide Power Supply Input Range-Compatible with virtually all vehicle platforms including commercial and military
Standard Temperature Range--40˚ to +85˚ C for standard features; some options have more restricted temperature ranges.
Current Consumption-99 mA at 12 V typical (up to 171 mA when Wi-Fi and LEDs active), 55 mA at 24V typical (up to 87 mA when Wi-Fi and LEDs active), Low power sleep modes
Multi Layer PCB-With dedicated ground plane
Enclosure-Rugged industrial standard enclosure designed to withstand harsh environments, environmentally sealed to protect against moisture and chemical intrusion
Mounting-Four-side flange mounting holes
XML reporting-Enhanced data dissemination & integration: web-site based or via third party/customer enterprise systems
Data/Web Service
The Web Portal is a configurable vehicle and fleet monitoring portal with real-time and historical access to your vehicle data. Providing you with broad and deep visibility into vehicle conditions translates into improved operational efficiency, performance optimization and cost savings. As the gateway for the wealth of onboard data gathered by the Telematics board, the Data/Web Service provides flexible alerting capabilities through an intuitive interface allowing user-defined condition and threshold based alerts. The Data/Web Service presents real-time and historical dashboard views and reporting functionality of all vehicle data for any asset within your fleet.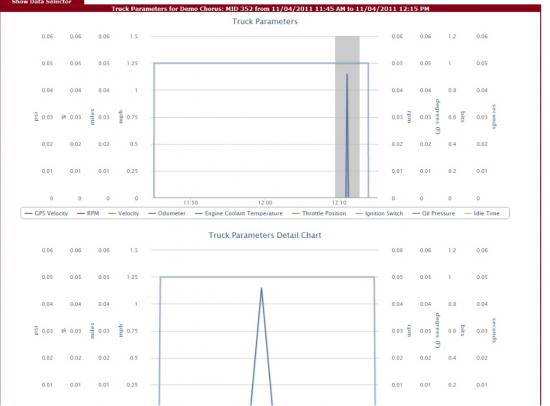 Features include:
Vehicle and fleet monitor
Intuitive interface
Historical information access
Digital Dashboard
Configurable, customized reports
Configurable, custom alerts via Email and SMS text
Open interchange formats: XML, CSV
Stored in SQL tables
The web portal can be used for several core services such as:
Data Service
Alert Service
Display Service
Report Service
User Management
Fleet Management
CAN Based Data Logger
The logger utilizes standard SD cards for data storage making it easy to retrieve data when needed. This device is capable of logging at rates of 1ms, making it an ideal choice for any CAN bus environment. Built in key switch detection and keep-alive circuitry ensure clean shutdowns and proper file closures.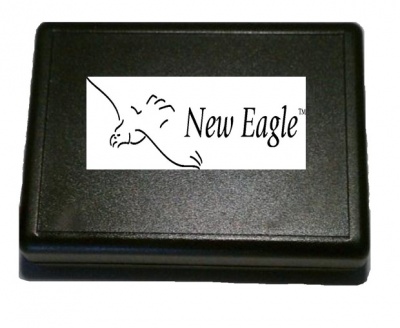 Features
CAN data logging

Easily log CAN bus data to an SD card
Utilize configuration files to limit desired data or change CAN bus speed
Data logging is limited only by the size of the SD card

Real-time clock with battery backup providing date/time information for log files
Firmware updates via USB
Optional key switch detection
Configurable warning horn
Status LED's

State of Health
SD Card Presence and data logging
Indicators for CAN Tx/Rx Traffic and Bus errors
Datasheets
Webstore