Raptor-CAN
Jump to navigation
Jump to search
New Eagle > Products Wiki > Raptor Platform > Raptor-CAN

Introduction
Trying to monitor raw CAN bus data or debug CAN bus problems without the proper software tools can be can be time consuming, tedious, and labor intensive. Yet many of the software products currently available on the market are either expensive, overly complex, or difficult to use.
New Eagle's Raptor-CAN software breaks from the status quo by offering a simple, low cost, and easy-to-use solution for practically any CAN bus monitoring & debugging needs.
Raptor-CAN can monitor, log, or send data to the CAN bus. Raptor-CAN decodes raw CAN bus data using DBC files so end-users only see signals in engineering units within the Raptor-CAN software. Raptor-CAN is even capable of transmitting pre-recorded CAN data back onto to the bus. This powerful feature is especially useful for recreating scenarios without having to use the actual hardware that originally sent the messages.
Analysis

Open a CAN *.dbc file online to see live data
Interpret a recorded CAN log file using a *.dbc file for real-world data such as RPM or Vehicle Speed
Use the CAN Logging Tool to filter CAN logs for data-mining or streamlined analysis
Use the CAN Logging Tool to create a message summary report showing min/max & average timing characteristics for each message in a log

Logging

Record a full CAN log of your system on your PC
Use the CAN Logging Tool to convert log format from other data logging tools for import into Raptor-CAN

Simulation

Open a CAN *.dbc file online to select messages to simulate, controlling field values using a slider
Open a recorded log file for playback to simulate a vehicle or system on the bench

PC CAN Gateway

Bridge two buses for reverse engineering of CAN systems.
Features
PC CAN Gateway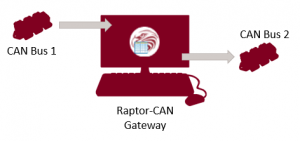 Raptor-CAN offers a gateway function to bridge two CAN buses.
Entire CAN frames can be passed through or specific bits and bytes of a message.
The gateway function also allows modification of the messages being bridged.
This makes Raptor-CAN an excellent tool for reverse-engineering CAN networks.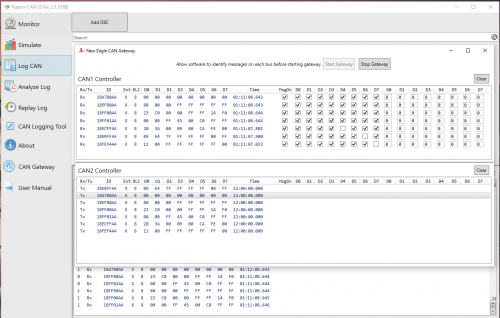 Downloads
| Product Summary | User Manual | Software |
| --- | --- | --- |
| | | If you have already purchased a software license, you can download the latest release of the Raptor-CAN software at software.neweagle.net. |
Using Raptor-CAN
Please consult the Raptor-CAN User Guide for complete instructions on downloading, installing, and using Raptor-CAN.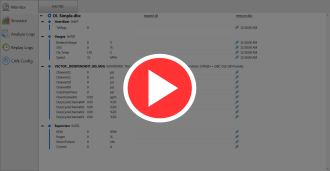 Raptor-CAN may be used with standard CAN to PC tools, but has only been tested with Kvaser USB to CAN PC tools.
FAQ
For a list of common questions and answers about Raptor-CAN, see our Raptor-CAN FAQ Page
Licensing
This product is licensed using New Eagle's common licensing infrastructure that supports either a dongle or a software-based node-locked license. For more information please view the Raptor Licensing page
Release Notes
For a list of all Raptor-CAN releases and notes on each release, see our release notes here
Buy Now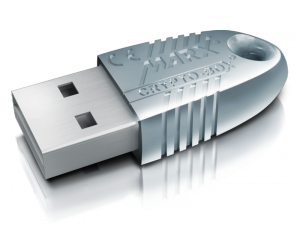 License Options
Customers can choose to purchase either a node-locked or dongle-based version of the Raptor-CAN software. A dongle is a small USB device that contains the software license. The advantage of a USB dongle is that the software license can easily be passed from one computer to another. A node-locked license, on the other hand, lives on the computer itself and eliminates the need for any external licensing hardware. Node-locked licenses cannot be lost or come lost, which can be problematic for USB license dongles. While node-locked licenses can be transferred from one computer to another, the process is not as simple and fast as removing a USB dongle from one computer and plugging it in to another computer.
Software Updates
Customers have access to the latest software releases for a period of one year after their purchase. Each software release adds new features and address bug fixes.
| Product | Part Number | Webstore |
| --- | --- | --- |
| Raptor-CAN Software, Node-Locked | RAP-CAN-SW-01 | Buy Now |